In addition to a well-developed compendium (and associated tools), our candidates gain access to a unique Online Portal for Career Planning.
Karrierepartner AS is a member of - and Norwegian representative of - one of the world's leading career advice / outplacement companies, OI Global Partners (OIGP). Through this, we have access to a career-planning portal developed in England and with over 2 million users worldwide. This is probably one of the most developed and functional portals on the market.
The tool supports the process that the candidate has with his / her Karrierepartner advisor and also gives the candidate the opportunity to dive into the thematic he / she wants to know and learn more about, both in the process towards a new job and after the candidate has found a new job.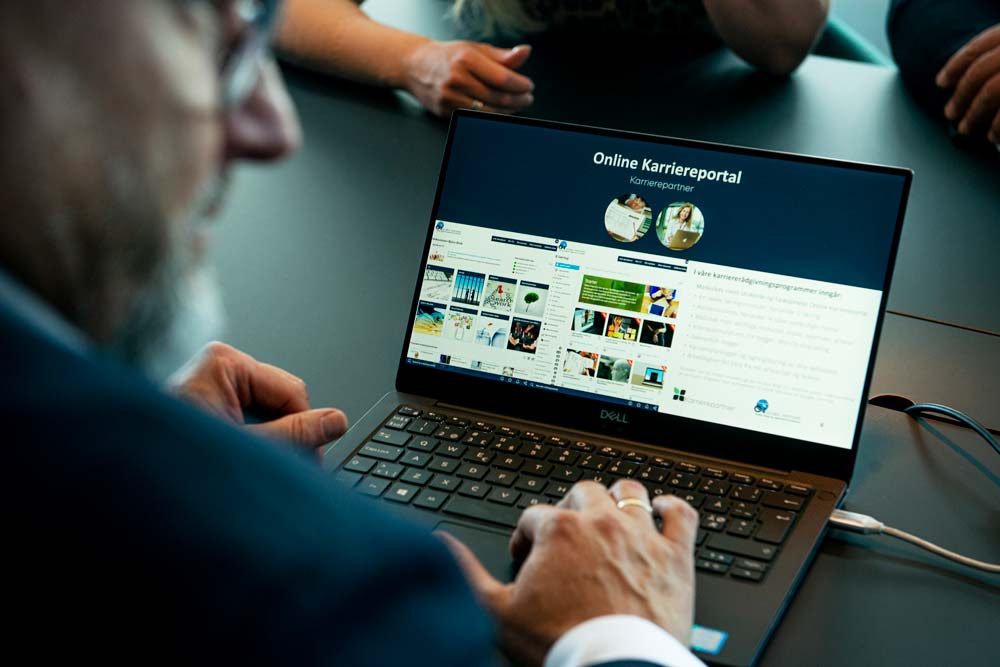 The portal contains:
A number of learning modules, including E-learning
Career tools, including 14 different reviews / tests
Library with written resources, templates, forms and articles
Interview simulators, telephone simulators and others
What makes a CV complete, 360-CV-evaluation
Sales Pitch Maker
Career planner and storage / management of your activities
Employer Council (tips from HR managers and managers)
Furthermore, the tool has a progression simulator, which means:
Visualization of the process (which inspires effort)
Calendar - ensures control of activities
Milestones (from the action plan)
Content Management

Based on phase / course; prepare for what is to come
From activities; interview = articles, video etc. Action plan / goals

Content Management
Follow-up (reminder of milestones)
"Your Diary"
The portal is in English and converted into other languages using Google Chrome.