On average, 98.5% of our 15,000 candidates will recommend our career guidance course to others! This is a cost-effective and recommended course in companies where more people are affected because of downsizing.
The course adds knowledge, training, professional skills and tools to all parts of the job seeker processes. After completing the course, the participant is self-reliant and professionally confident in finding job opportunities, applying for jobs and in the search for a job - appearing assertive and trained. This also in an interview situation.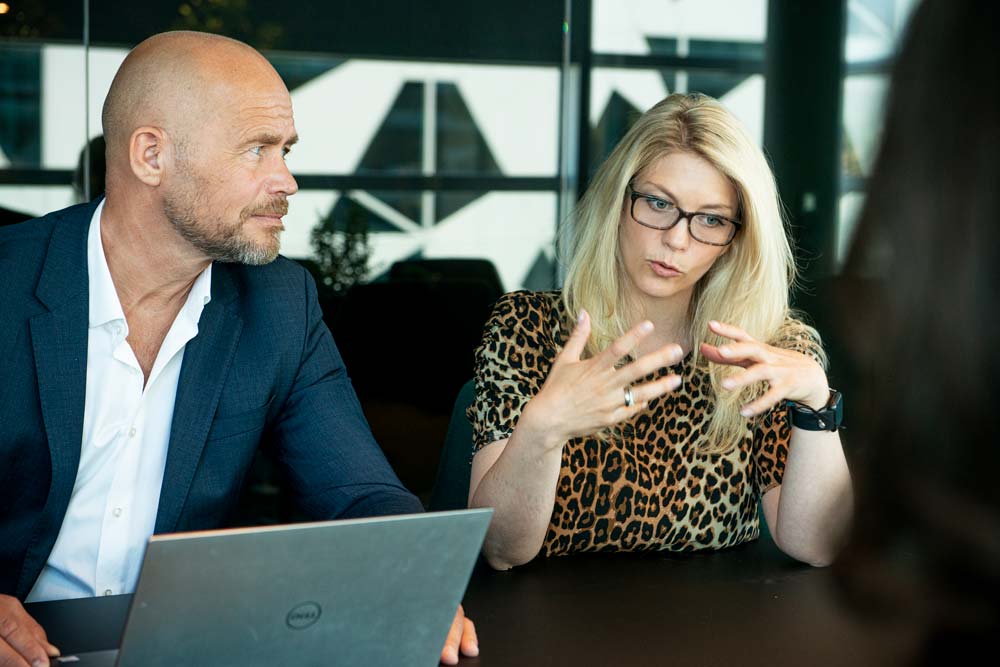 Ønsker du at vi tar kontakt med deg?
Recommendation: The course is often adapted in combination with a following individual career- counselling program (Outplacement). The way ahead is open and the candidate possesses all sales tools upon entry into the career guidance process. Thus, the participant can go straight into the market phase, which is the active part of the job seeker process.
Practical implementation and content:
The course runs over 3 to 5 days, depending on the group size and the customer's needs. The course, the choice of course management and the corresponding course materials, is adapted to the customer and target group.
Typical topics discussed:
Competence mapping, personal development and
personal analysis
Development of professional CV
(competence-based)
In-depth analysis of ads and development of
professional applications
Communication and presentation skills
Interview phase and practical interview training
Social Media/LinkedIn Usage
Network and personal market plan
Hva kan vi hjelpe deg med?
Legg igjen ditt telefonnummer eller din e-post, så tar vi kontakt med deg for en uforpliktende og gratis samtale eller tilbud.
Ved å sende inn dette skjemaet godtar du at vi kan lagre og benytte din informasjon for å kontakt deg.
Les mer om personvern her
Career counselling for businesses