Outplacement – Individual career advice
Outplacement services are often offered candidates by persuasion or by an agreement between employer and employee, often as a central part of a final agreement. Choosing this service strengthens the employer's reputation by showing that the candidate facilitates the conditions.
This tailored, flexible and individually tailored career guidance program assists the candidate in all processes leading up to a new job. More than 90% of our candidates are able to find a new job as a because of the program!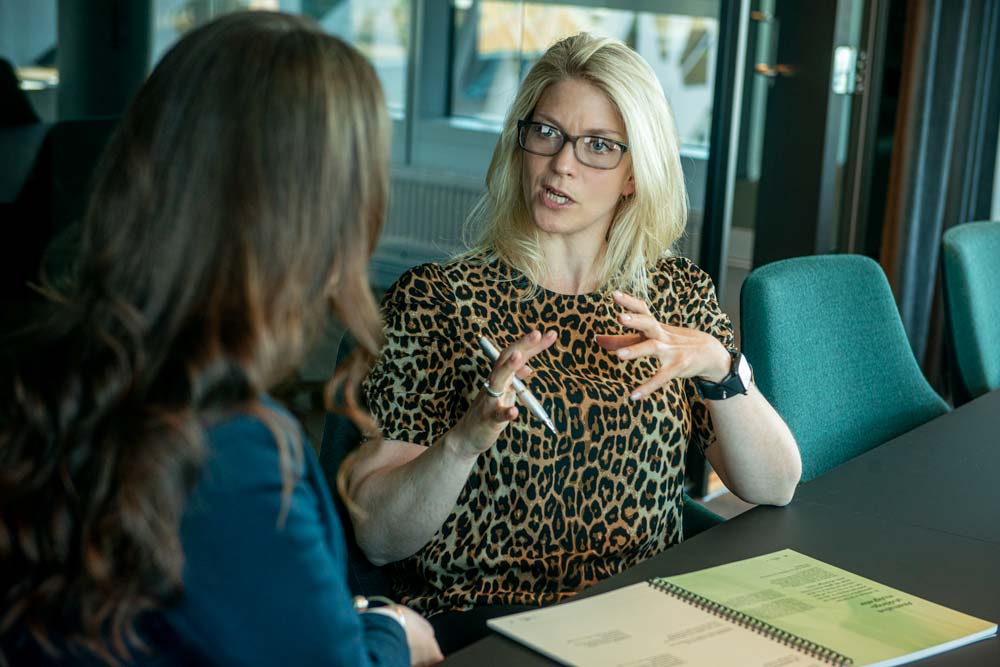 Ønsker du at vi tar kontakt med deg?
Time perspective and way of working
The program most often ranges from 3 to 6 months, but can be customized with shorter or longer runs. For example, with an agreement on a given number of hours per candidate.
The candidate is assigned to his own individual career adviser who, through a structured process, will assist all the way to a solution. Our advisors have extensive experience in management, recruitment and HR, combined with solid consulting and supervisor experience. The candidate has access to the market's premier digital karriereportal (career portal) that supports process and access to tools, tests, videos, tips, articles.
Through an initial start-up and survey interview, an overview is made of the candidate's status, wishes and needs. Based on this, an individual and structured course of application will be tailored.
Typical topics included in the Outplacement program
Personal profile analysis and self-assessment
Professional and personal qualifications and values
Competence and career profile
Set up career goals
Professional and selling CV
Ad analysis and improvement of job applications
Network and marketing plan
Using social media and LinkedIn
Preparing for interviews and interview training
Action plan, motivation and needs-driven coaching
Karrierepartners powerful 6-step model:
Our 6-step Outplacement program shows repeatedly to be a highly structured and efficient model, ensuring that our candidates get positioned towards new jobs – the desired job! The success lies in;
You get a dedicated advisor- with the right background and profile - who matches you as a candidate, professionally as well as personal
You get an in-depth introductory meeting that map out your exact needs, goals and expectations. We design a recommended personal program for you.
You get clarified your skills, job goals and direction - then a goal-driven process towards a new job
You get market-oriented advisors, who are able to see solutions, possess networks and facilitate processes that create activity, action and results
You get a committed collaboration- with a clear role and responsibility - between you and your advisor
You get an optional opportunity to attend various local workshops with other candidates
Hva kan vi hjelpe deg med?
Legg igjen ditt telefonnummer eller din e-post, så tar vi kontakt med deg for en uforpliktende og gratis samtale eller tilbud.
Ved å sende inn dette skjemaet godtar du at vi kan lagre og benytte din informasjon for å kontakt deg.
Les mer om personvern her
Career counselling for businesses